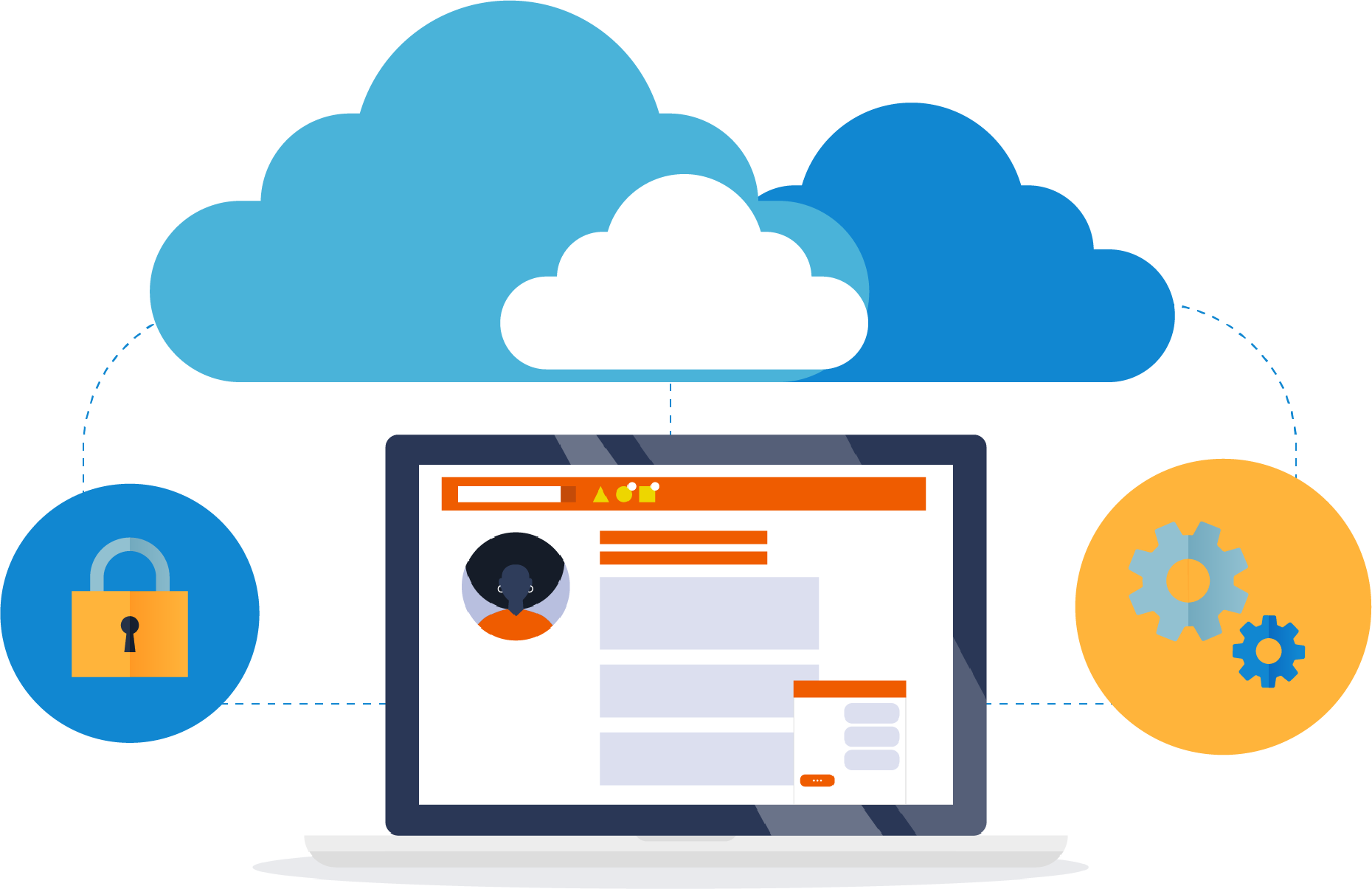 Get a no frills straight to the point 

fast, reliable & secure web host for your basic website. Choose any of our 2 plans below.

Our priority is providing you with safe and stress free website hosting

Website hosting plans with up to 5gb storage of dependable space.

Our dedicate support team is always willing and ready to assist with all your technical questions.
Lite
User billed once a year
Free .co.za domain (1st year)

Setup

Free SSL Certificate

2GB Storage Space (Upload 1 website)

24/7 Monitoring
Medium
User billed once a year
Free .co.za domain (1st year)

Setup

Free SSL Certificate

5GB Storage Space

24/7 Monitoring
Call or WhatsApp us on 064 925 3326 or enquire below
eyJpZCI6IjEyIiwibGFiZWwiOiJXZWIgSG9zdGluZyIsImFjdGl2ZSI6IjEiLCJvcmlnaW5hbF9pZCI6IjQiLCJ1bmlxdWVfaWQiOiJ2Ym4yM2EiLCJwYXJhbXMiOnsiZW5hYmxlRm9yTWVtYmVyc2hpcCI6IjAiLCJ0cGwiOnsid2lkdGgiOiIxMDAiLCJ3aWR0aF9tZWFzdXJlIjoiJSIsImJnX3R5cGVfMCI6Im5vbmUiLCJiZ19pbWdfMCI6IiIsImJnX2NvbG9yXzAiOiIjY2RjZGNkIiwiYmdfdHlwZV8xIjoiY29sb3IiLCJiZ19pbWdfMSI6IiIsImJnX2NvbG9yXzEiOiIjY2RjZGNkIiwiYmdfdHlwZV8yIjoiY29sb3IiLCJiZ19pbWdfMiI6IiIsImJnX2NvbG9yXzIiOiIjZTU4NzI1IiwiYmdfdHlwZV8zIjoiY29sb3IiLCJiZ19pbWdfMyI6IiIsImJnX2NvbG9yXzMiOiIjZmY4MDdjIiwiZmllbGRfZXJyb3JfaW52YWxpZCI6IiIsImZvcm1fc2VudF9tc2ciOiJUaGFuayB5b3UgZm9yIGNvbnRhY3RpbmcgdXMhIiwiZm9ybV9zZW50X21zZ19jb2xvciI6IiM0YWU4ZWEiLCJoaWRlX29uX3N1Ym1pdCI6IjEiLCJyZWRpcmVjdF9vbl9zdWJtaXQiOiIiLCJ0ZXN0X2VtYWlsIjoiaGFwcHlAdG93bnphcm1lZGlhLmFnZW5jeSIsInNhdmVfY29udGFjdHMiOiIxIiwiZXhwX2RlbGltIjoiOyIsImZiX2NvbnZlcnRfYmFzZSI6IiIsImZpZWxkX3dyYXBwZXIiOiI8ZGl2IFtmaWVsZF9zaGVsbF9jbGFzc2VzXSBbZmllbGRfc2hlbGxfc3R5bGVzXT5bZmllbGRdPFwvZGl2PiJ9LCJmaWVsZHMiOlt7ImJzX2NsYXNzX2lkIjoiNiIsIm5hbWUiOiJmaXJzdF9uYW1lIiwibGFiZWwiOiIiLCJwbGFjZWhvbGRlciI6IkZpcnN0IE5hbWUiLCJ2YWx1ZSI6IiIsImh0bWwiOiJ0ZXh0IiwibWFuZGF0b3J5IjoiMSIsIm1pbl9zaXplIjoiIiwibWF4X3NpemUiOiIiLCJhZGRfY2xhc3NlcyI6IiIsImFkZF9zdHlsZXMiOiIiLCJhZGRfYXR0ciI6IiIsInZuX29ubHlfbnVtYmVyIjoiMCIsInZuX29ubHlfbGV0dGVycyI6IjAiLCJ2bl9wYXR0ZXJuIjoiMCJ9LHsiYnNfY2xhc3NfaWQiOiI2IiwibmFtZSI6Imxhc3RfbmFtZSIsImxhYmVsIjoiIiwicGxhY2Vob2xkZXIiOiJMYXN0IE5hbWUiLCJ2YWx1ZSI6IiIsImh0bWwiOiJ0ZXh0IiwibWFuZGF0b3J5IjoiMCIsIm1pbl9zaXplIjoiIiwibWF4X3NpemUiOiIiLCJhZGRfY2xhc3NlcyI6IiIsImFkZF9zdHlsZXMiOiIiLCJhZGRfYXR0ciI6IiIsInZuX29ubHlfbnVtYmVyIjoiMCIsInZuX29ubHlfbGV0dGVycyI6IjAiLCJ2bl9wYXR0ZXJuIjoiMCJ9LHsiYnNfY2xhc3NfaWQiOiIxMiIsIm5hbWUiOiJlbWFpbCIsImxhYmVsIjoiIiwicGxhY2Vob2xkZXIiOiJFbWFpbCIsInZhbHVlIjoiIiwiaHRtbCI6ImVtYWlsIiwibWFuZGF0b3J5IjoiMSIsIm1pbl9zaXplIjoiIiwibWF4X3NpemUiOiIiLCJhZGRfY2xhc3NlcyI6IiIsImFkZF9zdHlsZXMiOiIiLCJhZGRfYXR0ciI6IiIsInZuX29ubHlfbnVtYmVyIjoiMCIsInZuX29ubHlfbGV0dGVycyI6IjAiLCJ2bl9wYXR0ZXJuIjoiMCJ9LHsiYnNfY2xhc3NfaWQiOiIxMiIsIm5hbWUiOiJQaG9uZSIsImxhYmVsIjoiIiwicGxhY2Vob2xkZXIiOiJQaG9uZSIsInZhbHVlIjoiIiwidmFsdWVfcHJlc2V0IjoiIiwiaHRtbCI6Im51bWJlciIsIm1hbmRhdG9yeSI6IjAiLCJtaW5fc2l6ZSI6IiIsIm1heF9zaXplIjoiIiwiYWRkX2NsYXNzZXMiOiIiLCJhZGRfc3R5bGVzIjoiIiwiYWRkX2F0dHIiOiIiLCJ2bl9vbmx5X251bWJlciI6IjAiLCJ2bl9vbmx5X2xldHRlcnMiOiIwIiwidm5fcGF0dGVybiI6IiIsInZuX2VxdWFsIjoiIiwiaWNvbl9jbGFzcyI6IiIsImljb25fc2l6ZSI6IiIsImljb25fY29sb3IiOiIiLCJ0ZXJtcyI6IiJ9LHsiYnNfY2xhc3NfaWQiOiIxMiIsIm5hbWUiOiJEZXNpcmVkLURvbWFpbiIsImxhYmVsIjoiIiwicGxhY2Vob2xkZXIiOiJEZXNpcmVkIERvbWFpbiIsInZhbHVlIjoiIiwidmFsdWVfcHJlc2V0IjoiIiwiaHRtbCI6InRleHQiLCJtYW5kYXRvcnkiOiIwIiwibWluX3NpemUiOiIiLCJtYXhfc2l6ZSI6IiIsImFkZF9jbGFzc2VzIjoiIiwiYWRkX3N0eWxlcyI6IiIsImFkZF9hdHRyIjoiIiwidm5fb25seV9udW1iZXIiOiIwIiwidm5fb25seV9sZXR0ZXJzIjoiMCIsInZuX3BhdHRlcm4iOiIiLCJ2bl9lcXVhbCI6IiIsImljb25fY2xhc3MiOiIiLCJpY29uX3NpemUiOiIiLCJpY29uX2NvbG9yIjoiIiwidGVybXMiOiIifSx7ImJzX2NsYXNzX2lkIjoiMTIiLCJuYW1lIjoiU2VsZWN0X1Byb2R1Y3QiLCJsYWJlbCI6IlNlbGVjdCBQcm9kdWN0IiwidmFsdWUiOiIiLCJ2YWx1ZV9wcmVzZXQiOiIiLCJodG1sIjoicmFkaW9idXR0b25zIiwibWFuZGF0b3J5IjoiMCIsImxhYmVsX2RlbGltIjoiIiwiZGlzcGxheSI6ImNvbCIsImFkZF9jbGFzc2VzIjoiIiwiYWRkX3N0eWxlcyI6IiIsImFkZF9hdHRyIjoiIiwiaWNvbl9jbGFzcyI6IiIsImljb25fc2l6ZSI6IiIsImljb25fY29sb3IiOiIiLCJ0ZXJtcyI6IiIsIm9wdGlvbnMiOlt7Im5hbWUiOiJXZWIgSG9zdGluZyBMaXRlIiwibGFiZWwiOiJXZWIgSG9zdGluZyBMaXRlIn0seyJuYW1lIjoiV2ViIEhvc3RpbmcgTWVkaXVtIiwibGFiZWwiOiJXZWIgSG9zdGluZyBNZWRpdW0ifSx7Im5hbWUiOiJXZWIgSG9zdGluZyBFbWFpbCBQcm8iLCJsYWJlbCI6IldlYiBIb3N0aW5nIFBybyJ9XX0seyJic19jbGFzc19pZCI6IjEyIiwibmFtZSI6InNlbmQiLCJsYWJlbCI6IlNlbmQiLCJodG1sIjoic3VibWl0IiwiYWRkX2NsYXNzZXMiOiIiLCJhZGRfc3R5bGVzIjoiIiwiYWRkX2F0dHIiOiIifV0sIm9wdHNfYXR0cnMiOnsiYmdfbnVtYmVyIjoiNCJ9fSwiaW1nX3ByZXZpZXciOiJzaW1wbGUtd2hpdGUucG5nIiwidmlld3MiOiIxNDIiLCJ1bmlxdWVfdmlld3MiOiI4MiIsImFjdGlvbnMiOiIwIiwic29ydF9vcmRlciI6IjQiLCJpc19wcm8iOiIwIiwiYWJfaWQiOiIwIiwiZGF0ZV9jcmVhdGVkIjoiMjAxOS0wNy0xNSAxNjoxMzo0NSIsImltZ19wcmV2aWV3X3VybCI6Imh0dHBzOlwvXC9zdXBzeXN0aWMtNDJkNy5reGNkbi5jb21cL19hc3NldHNcL2Zvcm1zXC9pbWdcL3ByZXZpZXdcL3NpbXBsZS13aGl0ZS5wbmciLCJ2aWV3X2lkIjoiMTJfODI2NDg2Iiwidmlld19odG1sX2lkIjoiY3NwRm9ybVNoZWxsXzEyXzgyNjQ4NiIsImNvbm5lY3RfaGFzaCI6ImE2OTJkZTJlMTMyZmVlZjM5YTE1OTBiNTAwODkwMGFiIn0=