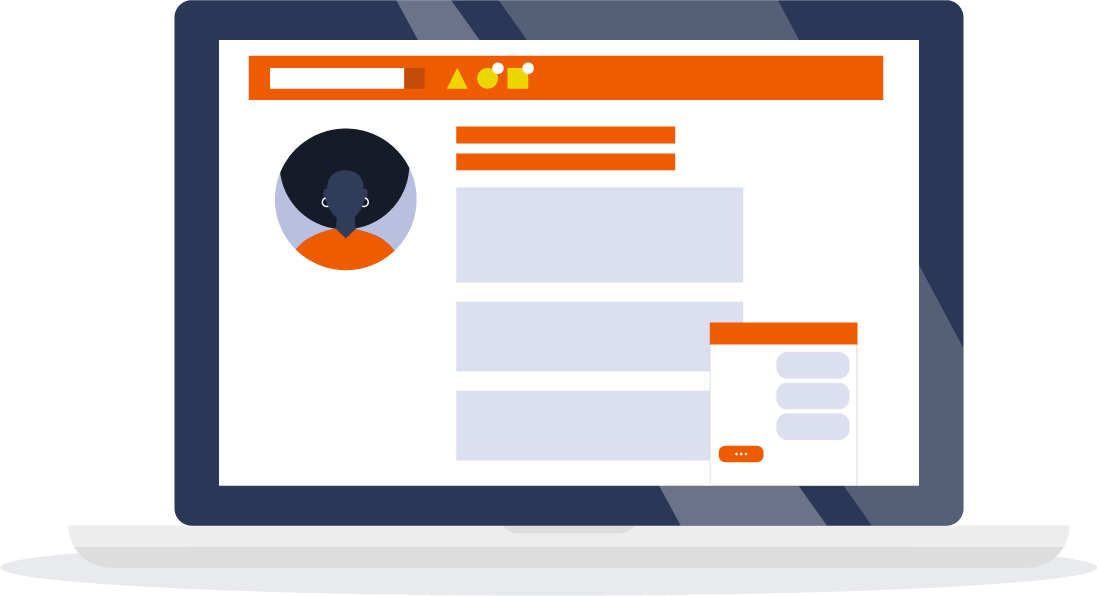 Launch your business online & add credibility with a professionally designed basic website.

We'll create a website that looks professional & perfectly reflects your brand's story.

Through our design techniques, your professional website will be optimised for being found & viewed on mobile devices.

New to the online space? No stress a dedicated project manager will oversee the site development to keep everything on track while you run your business.
Domain Setup

Design & Copywriting (Incl Stock Images)

Web Hosting (12 Months)

WhatsApp Integration

Social Media Integration
Domain Setup

Design & Copywriting (Incl Stock Images)

Web Hosting (12 Months)

WhatsApp Integration

Social Media Integration
Call or WhatsApp us on 064 925 3326 or enquire below
eyJpZCI6IjE0IiwibGFiZWwiOiJXZWIgRGVzaWduIiwiYWN0aXZlIjoiMSIsIm9yaWdpbmFsX2lkIjoiNCIsInVuaXF1ZV9pZCI6InZibjIzYSIsInBhcmFtcyI6eyJlbmFibGVGb3JNZW1iZXJzaGlwIjoiMCIsInRwbCI6eyJ3aWR0aCI6IjEwMCIsIndpZHRoX21lYXN1cmUiOiIlIiwiYmdfdHlwZV8wIjoibm9uZSIsImJnX2ltZ18wIjoiIiwiYmdfY29sb3JfMCI6IiNjZGNkY2QiLCJiZ190eXBlXzEiOiJjb2xvciIsImJnX2ltZ18xIjoiIiwiYmdfY29sb3JfMSI6IiNjZGNkY2QiLCJiZ190eXBlXzIiOiJjb2xvciIsImJnX2ltZ18yIjoiIiwiYmdfY29sb3JfMiI6IiNlNTg3MjUiLCJiZ190eXBlXzMiOiJjb2xvciIsImJnX2ltZ18zIjoiIiwiYmdfY29sb3JfMyI6IiNmZjgwN2MiLCJmaWVsZF9lcnJvcl9pbnZhbGlkIjoiIiwiZm9ybV9zZW50X21zZyI6IlRoYW5rIHlvdSBmb3IgY29udGFjdGluZyB1cyEiLCJmb3JtX3NlbnRfbXNnX2NvbG9yIjoiIzRhZThlYSIsImhpZGVfb25fc3VibWl0IjoiMSIsInJlZGlyZWN0X29uX3N1Ym1pdCI6IiIsInRlc3RfZW1haWwiOiJoYXBweUB0b3duemFybWVkaWEuYWdlbmN5Iiwic2F2ZV9jb250YWN0cyI6IjEiLCJleHBfZGVsaW0iOiI7IiwiZmJfY29udmVydF9iYXNlIjoiIiwiZmllbGRfd3JhcHBlciI6IjxkaXYgW2ZpZWxkX3NoZWxsX2NsYXNzZXNdIFtmaWVsZF9zaGVsbF9zdHlsZXNdPltmaWVsZF08XC9kaXY+In0sImZpZWxkcyI6W3siYnNfY2xhc3NfaWQiOiI2IiwibmFtZSI6ImZpcnN0X25hbWUiLCJsYWJlbCI6IiIsInBsYWNlaG9sZGVyIjoiRmlyc3QgTmFtZSIsInZhbHVlIjoiIiwiaHRtbCI6InRleHQiLCJtYW5kYXRvcnkiOiIxIiwibWluX3NpemUiOiIiLCJtYXhfc2l6ZSI6IiIsImFkZF9jbGFzc2VzIjoiIiwiYWRkX3N0eWxlcyI6IiIsImFkZF9hdHRyIjoiIiwidm5fb25seV9udW1iZXIiOiIwIiwidm5fb25seV9sZXR0ZXJzIjoiMCIsInZuX3BhdHRlcm4iOiIwIn0seyJic19jbGFzc19pZCI6IjYiLCJuYW1lIjoibGFzdF9uYW1lIiwibGFiZWwiOiIiLCJwbGFjZWhvbGRlciI6Ikxhc3QgTmFtZSIsInZhbHVlIjoiIiwiaHRtbCI6InRleHQiLCJtYW5kYXRvcnkiOiIwIiwibWluX3NpemUiOiIiLCJtYXhfc2l6ZSI6IiIsImFkZF9jbGFzc2VzIjoiIiwiYWRkX3N0eWxlcyI6IiIsImFkZF9hdHRyIjoiIiwidm5fb25seV9udW1iZXIiOiIwIiwidm5fb25seV9sZXR0ZXJzIjoiMCIsInZuX3BhdHRlcm4iOiIwIn0seyJic19jbGFzc19pZCI6IjEyIiwibmFtZSI6ImVtYWlsIiwibGFiZWwiOiIiLCJwbGFjZWhvbGRlciI6IkVtYWlsIiwidmFsdWUiOiIiLCJodG1sIjoiZW1haWwiLCJtYW5kYXRvcnkiOiIxIiwibWluX3NpemUiOiIiLCJtYXhfc2l6ZSI6IiIsImFkZF9jbGFzc2VzIjoiIiwiYWRkX3N0eWxlcyI6IiIsImFkZF9hdHRyIjoiIiwidm5fb25seV9udW1iZXIiOiIwIiwidm5fb25seV9sZXR0ZXJzIjoiMCIsInZuX3BhdHRlcm4iOiIwIn0seyJic19jbGFzc19pZCI6IjEyIiwibmFtZSI6IlBob25lIiwibGFiZWwiOiIiLCJwbGFjZWhvbGRlciI6IlBob25lIiwidmFsdWUiOiIiLCJ2YWx1ZV9wcmVzZXQiOiIiLCJodG1sIjoibnVtYmVyIiwibWFuZGF0b3J5IjoiMCIsIm1pbl9zaXplIjoiIiwibWF4X3NpemUiOiIiLCJhZGRfY2xhc3NlcyI6IiIsImFkZF9zdHlsZXMiOiIiLCJhZGRfYXR0ciI6IiIsInZuX29ubHlfbnVtYmVyIjoiMCIsInZuX29ubHlfbGV0dGVycyI6IjAiLCJ2bl9wYXR0ZXJuIjoiIiwidm5fZXF1YWwiOiIiLCJpY29uX2NsYXNzIjoiIiwiaWNvbl9zaXplIjoiIiwiaWNvbl9jb2xvciI6IiIsInRlcm1zIjoiIn0seyJic19jbGFzc19pZCI6IjEyIiwibmFtZSI6IkRlc2lyZWQtRG9tYWluIiwibGFiZWwiOiIiLCJwbGFjZWhvbGRlciI6IkRlc2lyZWQgRG9tYWluIiwidmFsdWUiOiIiLCJ2YWx1ZV9wcmVzZXQiOiIiLCJodG1sIjoidGV4dCIsIm1hbmRhdG9yeSI6IjAiLCJtaW5fc2l6ZSI6IiIsIm1heF9zaXplIjoiIiwiYWRkX2NsYXNzZXMiOiIiLCJhZGRfc3R5bGVzIjoiIiwiYWRkX2F0dHIiOiIiLCJ2bl9vbmx5X251bWJlciI6IjAiLCJ2bl9vbmx5X2xldHRlcnMiOiIwIiwidm5fcGF0dGVybiI6IiIsInZuX2VxdWFsIjoiIiwiaWNvbl9jbGFzcyI6IiIsImljb25fc2l6ZSI6IiIsImljb25fY29sb3IiOiIiLCJ0ZXJtcyI6IiJ9LHsiYnNfY2xhc3NfaWQiOiIxMiIsIm5hbWUiOiJTZWxlY3RfUHJvZHVjdCIsImxhYmVsIjoiU2VsZWN0IFByb2R1Y3QiLCJ2YWx1ZSI6IiIsInZhbHVlX3ByZXNldCI6IiIsImh0bWwiOiJyYWRpb2J1dHRvbnMiLCJtYW5kYXRvcnkiOiIwIiwibGFiZWxfZGVsaW0iOiIiLCJkaXNwbGF5IjoiY29sIiwiYWRkX2NsYXNzZXMiOiIiLCJhZGRfc3R5bGVzIjoiIiwiYWRkX2F0dHIiOiIiLCJpY29uX2NsYXNzIjoiIiwiaWNvbl9zaXplIjoiIiwiaWNvbl9jb2xvciI6IiIsInRlcm1zIjoiIiwib3B0aW9ucyI6W3sibmFtZSI6IldlYiBMYW5kaW5nIFBhZ2UiLCJsYWJlbCI6IldlYiBMYW5kaW5nIFBhZ2UifSx7Im5hbWUiOiJCYXNpYyBXZWJzaXRlIiwibGFiZWwiOiJCYXNpYyBXZWJzaXRlIn1dfSx7ImJzX2NsYXNzX2lkIjoiMTIiLCJuYW1lIjoic2VuZCIsImxhYmVsIjoiU2VuZCIsImh0bWwiOiJzdWJtaXQiLCJhZGRfY2xhc3NlcyI6IiIsImFkZF9zdHlsZXMiOiIiLCJhZGRfYXR0ciI6IiJ9XSwib3B0c19hdHRycyI6eyJiZ19udW1iZXIiOiI0In19LCJpbWdfcHJldmlldyI6InNpbXBsZS13aGl0ZS5wbmciLCJ2aWV3cyI6IjI0OSIsInVuaXF1ZV92aWV3cyI6IjkzIiwiYWN0aW9ucyI6IjEiLCJzb3J0X29yZGVyIjoiNCIsImlzX3BybyI6IjAiLCJhYl9pZCI6IjAiLCJkYXRlX2NyZWF0ZWQiOiIyMDE5LTA4LTIxIDExOjUxOjU5IiwiaW1nX3ByZXZpZXdfdXJsIjoiaHR0cHM6XC9cL3N1cHN5c3RpYy00MmQ3Lmt4Y2RuLmNvbVwvX2Fzc2V0c1wvZm9ybXNcL2ltZ1wvcHJldmlld1wvc2ltcGxlLXdoaXRlLnBuZyIsInZpZXdfaWQiOiIxNF81NTY4OTMiLCJ2aWV3X2h0bWxfaWQiOiJjc3BGb3JtU2hlbGxfMTRfNTU2ODkzIiwiY29ubmVjdF9oYXNoIjoiNzdhYjgxYmE1NDAzMmJkY2ExOTZlM2Q3MGRmNDA4Y2MifQ==